BEST HIKING TIPS FOR YOU AND YOUR DOG.
Hiking is a great way to enjoy the outdoors, explore local wildlife, and spend some quality time with your canine companion. Although hiking seems straight forward, there are some things to keep in mind to ensure a positive day out. Being outside is great for all, but is even better when you are ready and prepared.
As a full time walker for 4 Legged Fun, I've done a ton of hiking – from simple, flat trails to strenuous "what were we thinking" ones – and have gained a handful of tips over the journeys.
HERE ARE OUR BEST HIKING TIPS FOR YOU AND YOUR DOG.
GET THE GEAR
The great thing about hiking is that a trip to your local national park or reserve is free. You don't have to spend a lot to go for a walk in the bush. However, there are a few bits and bobs you can get that makes the activity more comfortable.

For you, the human end of the leash, some decent shoes and a hat can go along way to keeping you in form, especially for longer walks. That's about it, other than a water bottle and snacks!
For your pup, the list is a little longer. In our experience, a harness is your best bet. We like the Halti Lead because it's effective and doesn't cause too much stress on the dogl
Taking a water bottle for your dog is good too. You cant always count on the streams being clean or clear, so bringing along a bottle is a safe bet. We use the fold out bottle, as its easy and convenient for storage.
Depending on where you live, you might want to consider an insect repellent. Sometimes walking through the West Coast Ranges, or the Northern beaches, insects can be a problem.
PLAN FOR THE WORST (BUT EXPECT THE BEST!)
This one sounds maybe a bit over-the-top. But here's the thing: You just never know. Toss a first-aid kit in you car. Throw a towel in your trunk. Stash some extra bottles of water, a tube of sunscreen, and a map. A paper one, sometimes there is no reception out in the bush, so better to be safe than sorry. A back-up leash can't hurt either.
Obviously, hiking is super fun, but you want to be prepared for those just-in-cases. If you never touch any of those back-up plans, great, but you'll have peace of mind knowing they're there.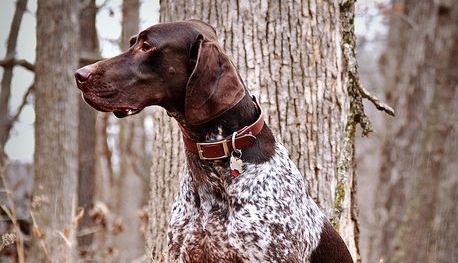 FOLLOW THE LEASH LAWS
That's it. Seriously. We have all seen that owner who decides to go off leash in an on leash area. Don't be them.
Oh, and pickup after your pup, and yourself too.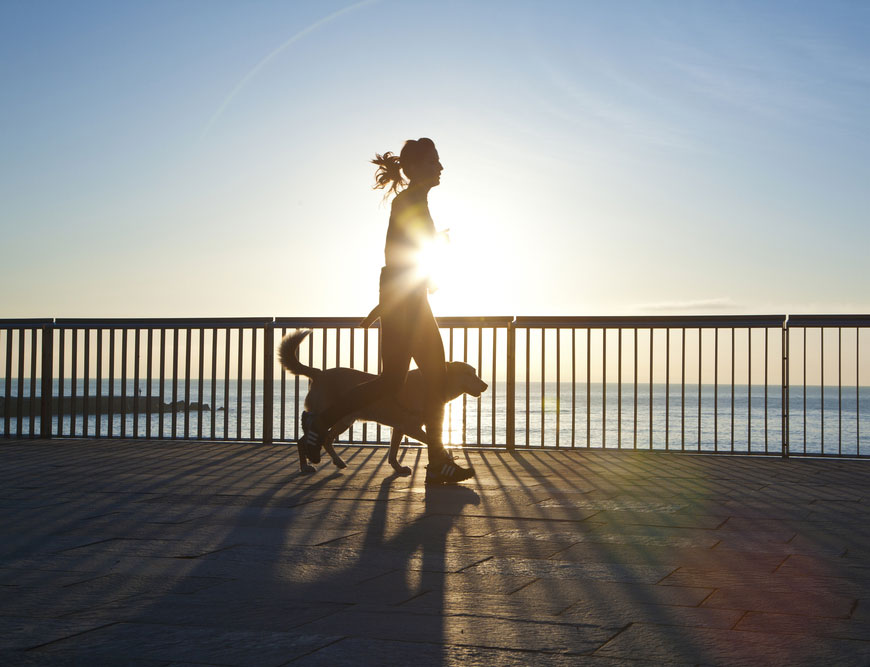 GET IN TRAIL SHAPE
Everyone can get outside and enjoy the great outdoors. But if you and your pups are couch potatoes, start at a reasonable pace. Last thing you want is to get half way and have your pooch pack it in for the day. Pick easier trails that are close to home to start with and gradually build up to harder, longer, more adventurous hikes.
Good nutrition is really the cornerstone of any active lifestyle. A big part of being in trail shape–and I feel like we intuitively all know this, but it's far easier said than done for us humans–is good nutrition. You can't have fun being active unless you're taking care of your body!
The same goes for our pets, and luckily for them, we're able to learn about what's best for them and their bodies. Understanding what a good diet consists of for a dog is crucial to having your pet live a happy and long life. In a future post, we will go over all you need to know to keep your pup healthy!.
I THINK THAT SUMS IT UP: HAVE THE RIGHT GEAR, BE PREPARED, FOLLOW LEASH LAWS, AND BE IN GOOD TRAIL SHAPE!
What are YOUR tips for fun, safe summer hiking with your dog? Anything I missed here or any questions YOU have about hitting the trails? I'd love to share and learn in the comments below!